Students! Help us decide which scientists, psychologists and engineers should take part in the next event, and you could win a £20 voucher. All you need to do is take 2 minutes now to judge these 12 sentences.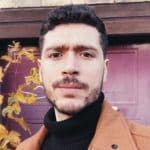 I would like to say a HUGE thank you to all the students and teachers! It was a great experience and I had such a good time chatting to the students, teachers and to other scientists! There are no words to describe how stimulating this experience was. I've learned so many different things during the past two weeks and fort this reason I would like to thank the I'm a Scientist team who managed to keep us updated and engaged throughout the event.
I genuinely feel very confident about the future of Psychology after chatting with all these students. Their curiosity to learn more about human behaviour, experimental research and the differences between our research areas was evident. During the chats, the questions that we were asked had a range from human rights (transgenderism) to body perception (pain) to favourite food (we had common favourite food! Who doesn't love pizza?)! I now know that we have potential Psychologists interested in all the different fields in Psychology. Without a doubt, it was very exciting seeing young people being that engaged in the chats and being eager to learn more about science, about us and our jobs.
Furthermore, I engaged in different discussions about psychology; neuroscience; artificial intelligence and other topics during the chats, which led to more questions in the ASK section and that made the participation even better. There were questions that really challenged me as a scientist and reminded me why I love this job. For example, complex questions such as What is your opinion on Artificial Intelligence? Do you think it will be useful, or do you think it may hinder us in the future? or Do you think that A.I. will be influential in behavioural psychology? really set the tone for having an in-depth debate around Philosophy and Psychology. But we also got questions that were simpler and I never thought about them, such as Why people who suffer from migraines have brain waves which appear like someone with epilepsy? As scientists sometimes we forget about the myriad of questions that haven't been answered, and it was great to have students remind us about them.
Current research in Psychology is taking a turn in a multidisciplinary approach towards human behaviour. Understanding our cognitive functions through behavioural tasks, neuroscientific evidence and computational modelling is far more successful than using singular evidence. I had the opportunity to see various questions being asked to the other scientists and I learned about other approaches in psychological research such about Neuroscience and Illusions from Jane, about Neuroimaging approaches from Tirso and about using music for people's health and wellbeing from Dawn. In addition, I learned a lot from students about the classes they are taking and why they are interested in various sciences and how they believe they can end up doing Psychology.
Finally, our chats about random things such as food, superheroes, books and restaurants were important too. I now have on my list 2 books that I want to read, 1 restaurant that I want to visit and 3 movies that I need to watch ASAP!!! But I need to find time to do all of these while I am planning the public engagement event that I want to do and I wouldn't have been able to do without winning this competition.
Thank you students! I am earnestly grateful for the recognition I have received from all of you! When I took the opportunity to apply for this outreach activity I wasn't expecting to win or to have such a great time. Being a part of I'm a Scientist taught me that we should remind students to ask questions without holding back. It's important for students to see that scientist don't have all the answers and we need more people in our fields to help us understand better things (This is a call for all of you to apply for a Psychology Degree hehe). I would totally recommend participation to the event to all students, teachers, and scientists, it's a great opportunity to connect with school students, network with other scientist as well as remind yourself of WHY you're doing what you're doing!
Thank you all!
Psychologists! If you'd like the chance to win funding for your own public engagement work, apply for the next I'm a Scientist, Get me out of here: imascientist.org.uk/scientist-apply