Profile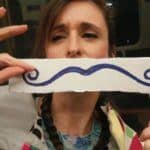 Alexandra Quigley
My CV
Education

University of Manchester, University College London, Royal Holloway University of London, King's College London

Qualifications

BSc (Bachelor of Science), DClinPsy (Doctorate in Clinical Psychology), PG Dip (Post Graduate Diploma)

Work History

Guy's Hospital, University College London, King's College London

Current Job
About Me:

Psychologist, pain enthusiast, snowboarder, music lover

Read more

I live and work in London. When not at work, I love snowboarding and watching snowboarding videos. I love music and going to see bands at gigs and festivals. I also wish that I could own cats, but I live in a rented flat with no garden – so no cats allowed. I love my job, so I read a lot about how I can be even better at it while I'm on the way home, and even when I get home. It's a really cool job.

My Work:

Psychologist extrordinaire

Read more

When doing my job, I help to educate and inspire people so that they have new ideas and information to change their perspective and change their lives. I help people to see that some of the common sense ideas that they have about pain, and what they 'should' do when they are in pain, are often totally false and are actually keeping them in pain. I work in the NHS and try to make sure that we do the best we can even though budgets are always being cut. Hard work!

My Typical Day:

Assessments, treatment sessions, checking that important things have been done, maybe doing some teaching sessions

What I'd do with the prize money:

I'd host events to share with students and the general public how AMAZING being a psychologist is, and just generally give people a better understanding of how they can become a psychologist or improve their lives in some way by working with a psychologist

Read more

I would use the money to pay for  hosting events at schools, colleges and in public spaces to share how wonderful, difficult and inspiring it is to work as a psychologist in the NHS.  I could also answer questions about my job as a psychologist, the areas that I specialise in and inspire people to seek help if needed, or even to go in to the profession.
My Interview

How would you describe yourself in 3 words?

Dedicated pain psychologist

What or who inspired you to follow your career?

I met someone who was amazing and he had gone through a terrible time. I couldn't believe that this person could be so wonderful given what awful things had happened to him. He said that he was doing so well because he saw a psychologist.

What was your favourite subject at school?

French

What did you want to be after you left school?

Be a detective

Were you ever in trouble at school?

Not really: I had detention a few times, but nothing major

If you weren't doing this job, what would you choose instead?

Drummer for an international rock band (if I could play the drums, that is)

Who is your favourite singer or band?

LCD Soundsystem (if you don't know them, you really need to check them out)

What's your favourite food?

Curry - no better food!

What is the most fun thing you've done?

Living in France for five months and snowboarding every day!

If you had 3 wishes for yourself what would they be? - be honest!

To be able to go snowboarding at least five times a year, to keep learning in my job, to remember not to sweat the small stuff

Tell us a joke.

How does Bob Marley like his doughnuts? Wi' jammin!
My profile link:
https://ias.im/u.210784
---
---