Profile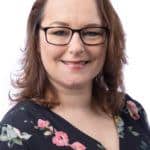 Dawn Rose
My CV
Education

Felbridge Primary School, Imberhorne Secondary School, Burgess Hill School for Girls, Haywards Heath 6th Form College, Goldsmiths, University of London

Qualifications

O`levels and GCSE`s, A levels in English, Fine Art and Politics, and Masters of Science in Music, Mind and Brain and a Ph.D in Psychology.

Work History

I`ve toured all over the world as a musician, and done everything including being a cleaner, working in McDonalds, shoe shops & a photo shop, and also telesales – but mostly I taught drums and then later Artist Development at a music college called BIMM before finishing my PhD and getting my fellowship.

Current Job

Senior Research Associate (or in German Senior Wissenschaftliche Mitarbeiterin)

Employer
About Me:

I am adventurous, determined and different!

Read more

I now live in Lucerne in the middle of Switzerland because I got a new job which started on 1st January 2019. There is a lot of chocolate here and some of it is shaped like the mountains. I love my new job and my colleagues. When the sun shines here, it catches the tops of the mountains so they look like they are made out of gold.

Before I came here I was working as a postdoctoral research fellow at the University of Hertfordshire. They have a great dance psychology laboratory there and we worked on trying to understand how music and movement can help people with Parkinson`s.

I love working with people with Parkinson`s. I think they are the bravest people I know because they are always trying to do the best they can and they help all the scientists with their research.

Before I became a scientist, I played and taught drums. I do still play drums, but not as often as I would like to. I am in a comedy band called Rantipoles and also a show called The Frog Princess – Punked! I used to play drums for bands who were famous in the 1990`s like Right Said Fred and also Altered Images, but mostly punk bands like Gertrude. here are some pictures of me playing in my band Rantipoles recently (below), and also of my Frog Princess-Punked  group at a castle we played at in Wales (left). 

My Work:

Music, Health & Wellbeing

Read more

At the moment I am working on two projects and part of our research focus on Music, Health and Wellbeing.

One is called Empowering Musicians, which investigates how learning to be, and being a musician impacts on our health and wellbeing. This is important because student wellbeing is a hot topic at the moment, and some recent research has suggested that musicians have better than average wellbeing. So we want to understand more about why this might be so we can help more students deal with the pressures of modern student life.

The other project is called Drumming for Parkinson`s. This research will develop a way of doing drumming to help make sound and movement connections for people with Parkinson's. It`s called an intervention. We started by looking at how we could record movements with new technology (called Motion Capture), and also whether we could use questionnaires to see how people felt before, during, and after the session. This was we  (hopefully) tell if the intervention is beneficial.

My Typical Day:

Is really great because I love my work and my colleagues.

Read more

I walk to work, which is awesome as I can see the mountains (if its not too foggy).

When I get there, I make a coffee and start working by 08:30, and I usually finish in the office about 18:30, then I go home, do some yoga – and then do some more work.

My whole day is spent doing research, which means a lot of reading, analysing data and a writing up results. Sometimes we have meetings, which can be in person or by Skype.

The best thing about Switzerland is that they have something called Z`Nüni`, which is a very social coffee and cake break which your colleagues that has a lovely atmosphere and keeps everyone happy as a team. Everyone also tries to take a proper lunch break, as working days are quite long so it is necessary to break things up a bit.

It`s not very healthy sitting at a desk all day so I try to go for walks (which also help me think), but my desk is also super cool because it goes up and down and so I sometimes can work standing up if I feel like it. On Tuesday, my boss (who is awesome) brings her lovely dog Vina into the office. I bought her a new toy, a Unicorn, which as you can see she likes very much! 

At the moment I am writing up 12 papers from the work I did as a postdoc, and writing grants for the new projects.Some papers are teamwork, which can be fun. At the moment we are writing one as a whole lab, about a model of groove – that is what makes  us move to music and why does it feel so good! I am also writing papers with colleagues in the UK, France, Belgium and Canada.

Sometimes I get to go to conferences which is generally a lot of fun, especially music and science conferences as lots of scientists can also play instruments so we sometimes jam together.

What I'd do with the prize money:

I would use the prize to get Dance for Parkinson`s classes to visit some schools to show student`s how it works and learn about something that matters.

Read more

Sometimes science can seem a bit disconnected from actual people.

So I would love to use the prize money to take our amazing dance teacher Meryl Kiddier and a group of my lovely friends with Parkinson`s into schools to explain about:

How Parkinson`s happens and what kinds of things it effects for people
How music and movement work together to help people with Parkinson`s to move
Give everyone a chance to have a go themselves!

That way young people would be more aware of what Parkinson`s is and what it is like to live with it. Here is a picture of my friend Dr Ruth Herman who has Parkinson`s. She is with Dame Darcey Bussell from Strictly Come Dancing. She visited our group to make a film for the BBC called Dancing to Happiness about how dancing can help people (and she was super lovely).

Final point, if I was still at school then I would definitely want an assembly that had a bit of a party feel!
My Interview

How would you describe yourself in 3 words?

Adventurous, Rhythmic, Determined

What or who inspired you to follow your career?

I wanted to help people.

What was your favourite subject at school?

Science & Art

What did you want to be after you left school?

A drummer.

Were you ever in trouble at school?

A LOT!

If you weren't doing this job, what would you choose instead?

Psychotherapist

Who is your favourite singer or band?

Dave Grohl

What's your favourite food?

Roast Chicken

What is the most fun thing you've done?

Skiing

If you had 3 wishes for yourself what would they be? - be honest!

To Stop Brexit, to Save the Planet for the Future, to have More Time to do everything!

Tell us a joke.

What's the best thing about Switzerland? I don't know but the flag is a big plus!
My profile link:
https://ias.im/u.210835
---
---