Profile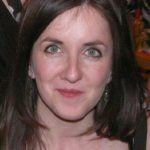 Jane Aspell
My CV
Education

Maesydderwen Comprehensive School (South Wales); Oxford University; Newcastle University

Qualifications

BA degree in Biology and PhD in neuroscience

Work History

Oxford, London, Lausanne (Switzerland), Cambridge

Current Job

Senior Lecturer in Cognitive Neuroscience

Employer
About Me:

I'm a Welsh brain scientist 🙂

Read more

I live in Cambridge with my eight year daughter and two cats called Lily and Lola. I'm very lucky to get paid to think, read and write about cool things in science all day. I've loved science since I was a little girl growing up in the countryside of South Wales, observing the wonders of biology as the seasons unfolded. Science wasn't taught that well at my school but luckily my local library had lots of inspiring science books which showed me what science is really about – not Bunsen burners and horseshoe magnets (although they have their place!) – but discovering truths about how the universe works. How could that not be fascinating? In my spare time I like to evangelise about science to my daughter, to convert her too(!), explore nature, travel, and listen to Bach. If I had more time I'd join a choir again (I'm Welsh after all, it's in the genes…) If I wasn't a neuroscientist I'd be a space scientist and I can sometimes be found watching live streams of the international space station and mission launches on NASA tv (really! – check it out).

My Work:

I do research in and teach neuroscience

Read more

The photo above shows a photo of me taking part in a full body illusion experiment! Yes it looks weird and it is…even weirder to experience it. On my head I'm wearing virtual reality goggles so that I can view the feed from a video camera that is filming me as I sit in the lab – so what I see is myself 'from the outside'. At the same time the experimenter is tapping me with a stick(!) This creates the bizarre illusion that my self is in one place and my body in another…similar to an out of body experience that people with some brain disorders can be prone to. So on a typical day I might have an out of body experience  – or induce one in other people! I also supervise students and research assistants who also carry out similar experiments and I spend the rest of my time looking at the results that we get from these experiments, and writing up our findings for scientific journals. And I give lectures on neuroscience topics on our psychology courses at my university. And there's lots of drinking tea in between 🙂

What I'd do with the prize money:

I would use it for a 'Body Illusion roadshow' that would visit a few schools in Cambridge to enable themto experience a range of body illusions for themselves

Read more

If I was fortunate enough to win the £500 prize money I would use it for a 'Body Illusion roadshow' that would visit a few schools in Cambridge. The 'roadshow' would consist of me in a van driving around with equipment to enable school students to experience a range of body illusions for themselves, to discover how easy it is to alter the fundamental perception of our bodies. These illusions include the rubber hand illusion which causes you to feel that a plastic hand is part of your own body, and the full body illusion which induces something like an out of body experience!
My Interview

How would you describe yourself in 3 words?

persistent, passionate, loyal

What or who inspired you to follow your career?

nature!

What was your favourite subject at school?

english (science wasn't taught well :-[ )

What did you want to be after you left school?

a scientist

Were you ever in trouble at school?

yep! but it wasn't my fault...

If you weren't doing this job, what would you choose instead?

a space scientist

Who is your favourite singer or band?

don't really have one - I'm a classical music fan :-o

What's your favourite food?

chips

What is the most fun thing you've done?

zip-wiring over a waterfall in Iceland

If you had 3 wishes for yourself what would they be? - be honest!

To be happy, healthy and good :-)

Tell us a joke.

this is one of my daughter's: "What do you call a camel with three humps? Pregnant!
My profile link:
https://ias.im/u.210781
---
---