Profile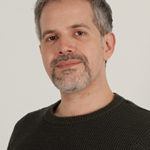 Tirso Gonzalez Alam
Thanks everyone, it was fantastic chatting to all of you. Hope you guys learnt as much from the event as I did from you. Looking forward to chatting with you all some time in the future!
My CV
Education

National Autonomous University Of Mexico; National Centre for Neurological Restoration of Cuba; University of York, United Kingdom

Qualifications

Psychology degree (1st), MSc in Clinical Neuropsychology, candidate for a PhD in Cognitive Neuroscience and Neuroimaging

Work History

Teaching at Universities in Mexico; Clinical Neuropsychologist in hospitals in Mexico and Havana; Graduate Teachign Assistant and MRI Operator in York, UK

Current Job

PhD Student in Cognitive Neuroscience and Neuroimaging, MRI operator, Graduate Teaching Assistant, Statistics Tutor

Employer

Department of Psychology, University of York
York Neuroimaging Centre
Maths Skills Centre
About Me:

Neuroscience nerd, Gamer, Movie buff, Passionate Stand-up fan, Podcast addict

Read more

Most of the time, I live in York with two awesome flatmates and sometimes in Prague, with my awesome girlfriend. I'm originally from Mexico and, thanks to science, I've also lived in Cuba and the UK. I love playing video games and programming, and I also really love movies. I started Uni thinking I would be a film director, but neuroscience snatched my heart. One of my favourite things in the world is laughing. I watch a lot of comedy programmes (some of my favourites are Family Guy, Bigmouth, Futurama, BoJack Horseman and old seasons of The Simpsons) and I waste unholy amounts of time searching for my favourite stand-up comedian's old rare gigs in YouTube for anything I haven't seen. I'm also a podcast addict, subscribed to around 100 podcasts which I try to listen to every week. I'm currently locked in my house for six weeks because I was smart enough to fracture my kneecap cleaning the kitchen so I'm bored out of my mind. Luckily I can work from home and chat to you guys to keep my sanity.

My Work:

PhD in Cognitive Neuroscience and Neuroimaging

Read more

I work in York's Neuroimaging Centre and Department of Psychology as a 4th year PhD student in Cognitive Neuroscience and  Neuroimaging. I plan and design experiments with my awesome supervisors, Beth Jefferies and Jonny Smallwood. During these, we try to figure out how the mind works in relation to the brain, so we normally come up with some psychological task (pretty simple stuff usually, like 'press a button if I show you an animal, don't press it if I show you a man-made object') and scan people in an MRI machine while they perform it, so we can take a look at their brain activity. I'm also an MRI operator, which means I get to put people in those machines and scan them. And when we've collected enough data, we take some time off to analyse it and think what it all means, and write a paper and present our findings in conferences. I also teach 1st, 2nd and 3rd year university students (Psychology) as part of my work, which is really cool because I like talking to people about science.

Read more

I'll wake up in a rush, having slept less than six hours due to wasting time online last night looking at random stuff on the internet or playing games; I'll grab a quick bite for breakfast and walk to Uni for around 40 minutes (I love this long walk part of my day!) listening to podcasts. What I do in uni depends pretty much on the day, so I don't have a 'typical day'. Some days I'll be in the Neuroimaging Centre scanning my participants or helping other people perform their scans, or in the Maths Skills Centre, where I work helping people with statistics or programming. Most days I'll head straight to my office in Psychology, where I'll be on my computer writing or analysing data. I'll usually have meetings with my supervisors and lab mates to move projects forward or plan ahead for future stuff, or go to seminars and talks when there's something interesting. All in all, I'd say I have pretty diverse and fun days!

What I'd do with the prize money:

Help a School in Mexico or Start a Podcast

Read more

Selfishly, I'd love to use the money to buy some equipment to start a podcast or videopodcast and publicise it on social media to present some cool science findings to young audiences and non-scientists in a fun, engaging way. But  when I think of how much talent is wasted just because some really bright people are born in unlucky circumstances, I'd much rather use the money to help a school in Mexico, my home country, get access to better ways to teach science. If £500 can buy a computer for an underpriviledged school or two that can't afford them, and kids there can use them to access the internet and get exposure to ideas they wouldn't normally get, I'd feel I've made the world a better place.
My Interview

How would you describe yourself in 3 words?

Fun, curious, hard-working (are those four words? did I cheat with a hyphen?)

What or who inspired you to follow your career?

Curiosity: I really wanted answers to philosophical questions that didn't seem to exist anywhere, so I figured I had to try and help answer them. That plus having awesome supervisors and family that never stopped believing in me and planted the idea that if we want a better world, we have to build it ourselves

What was your favourite subject at school?

Philosophy, Literature, Art history and Maths

What did you want to be after you left school?

A filmmaker. Obviously that didn't go as planned.

Were you ever in trouble at school?

More often than not (in high school). Thankfully I mended my ways in Uni.

If you weren't doing this job, what would you choose instead?

Probably something to do with animals, I love animals. Or film? Maybe I could film animals?

Who is your favourite singer or band?

Eminem is the G.O.A.T.

What's your favourite food?

Mole (pronounced 'mol-eh'): it's a mexican dish made with chocolate, really spicy chilli peppers and chicken.

What is the most fun thing you've done?

Riding sandbikes in Las Coloradas, back in my hometown: it's a stretch of beach where there's pink and turquoise water, and really white sand. Google it, you won't regret it.

If you had 3 wishes for yourself what would they be? - be honest!

Can I ask for unlimited wishes? Because that kind of sorts it out for me.

Tell us a joke.

What's the most confused animal in the jungle? A polar bear
My profile link:
https://ias.im/u.210843
---
---